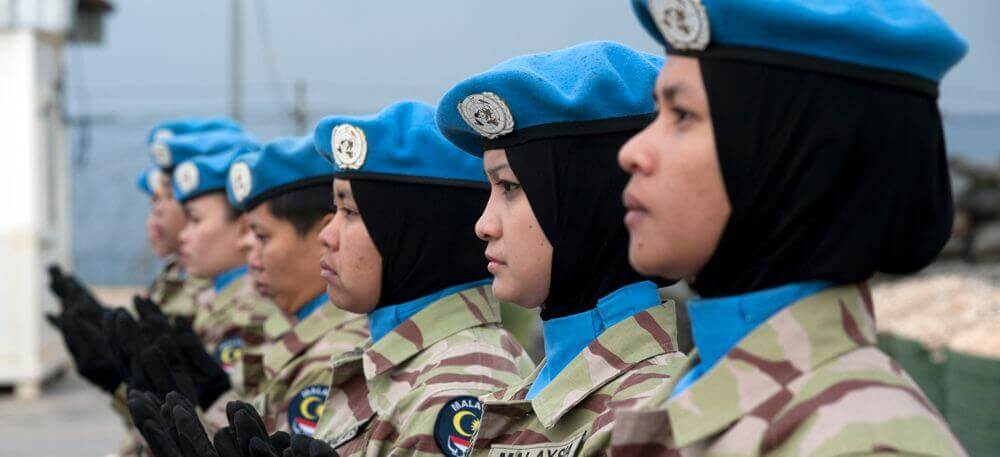 Press Statement

Datuk Seri Hishammuddin Tun Hussein
Minister of Defence

United Nations Peacekeeping Operations and ASEAN Militaries Ready Group

Kuala Lumpur, 4 October 2015

Prime Minister, YAB Dato' Sri Najib Tun Razak recently announced Malaysia's contributions to expanded and new United Nations (UN) peacekeeping operations at the UN Peacekeeping Summit recently held in New York.

The Ministry of Defence (MINDEF) and the Malaysian Armed Forces (MAF) is fully committed to the Government's support of the Summit's objective of strengthening UN peacekeeping operations.

Currently, 920 personnel from the MAF are involved in several missions abroad with our peacekeepers participating in the UN mission in Lebanon, as UN observers in the Democratic Republic of Congo, Western Sahara, Liberia, Darfur & Abyei, under the North Atlantic Treaty Organization (NATO) in Afghanistan and under the Organisation of Islamic Cooperation (OIC) in Mindanao. It is important to highlight that our Malaysian troops have received commendations for their work from the UN, NATO, OIC and other countries, and we are extremely proud of their service for the good of others.

As announced by YAB Dato' Sri Najib, the MAF will further contribute one infantry battalion for rapid deployment, one engineering unit to assist peacekeeping missions and capacity building through training at the Malaysian Peacekeeping Centre (MPC).

I have instructed the proposed additional infantry battalion and engineering unit to be on standby to receive training from the Joint Force Headquarters (Markas Angkatan Bersama) for peacekeeping deployment. The additional deployment of our MAF troops is a sign of Malaysia's commitment as a member of the United Nations, to help countries torn by conflict to create the conditions for lasting peace.

The MPC in Port Dickson provides MAF personnel, together with Police and Civil Departments as well as NGOs with training and knowledge to enable them to function in peacekeeping operations, thus prepare them for operational duties in peacekeeping operations. The centre which has trained 1931 local officers and 612 international participants from 52 countries is testament to Malaysia's continuous commitment towards global peace which is the cornerstone to our National Defence Policy.

Due to the expertise brought in from the United Nations Development Program (UNDP) and close cooperation between UNDP and its partners, the MPC has strengthened its role as an international peacekeeping training center and enabled Malaysia to play an increasing role in supporting UN initiatives regionally and globally.

As Chair of the ASEAN Defence Ministers' Meeting this year, I am pleased to announce that our efforts in effectively adopting the concept paper on ASEAN Militaries Ready Group on Humanitarian Assistance and Disaster Relief recently in March at the 9th ADMM has received recognition as announced by our Prime Minister at the recent UN Peacekeeping Summit.

The Ready Group would serve as a dedicated force comprising of specialists in disaster relief and military medicine from all ASEAN countries to be grouped under a single banner. This force would be trained together, develop common procedures and interoperability under existing ADMM platforms.

In the event of a calamity, upon request by the host country, this force would be immediately despatched, taking lead from a coordination centre. This ASEAN Ready Group will have special predetermined diplomatic clearance for entry, special lines of communications and pre-identified human resource and equipment specialties in place to cater the diverse needs of a particular disaster.

The MAF has played a pivotal role in the implementation of foreign defence diplomacy policies. It has undertaken bilateral and multilateral engagements in different facets such as training, participation in UN peacekeeping as well as humanitarian and disaster relief operations. The successful efforts of the MAF has not only raised Malaysia's profile but cemented long-standing bonds between the MAF and her counterparts regionally as well as globally. It is of great strategic imperative for Malaysia to be an active responsible member of the global community.