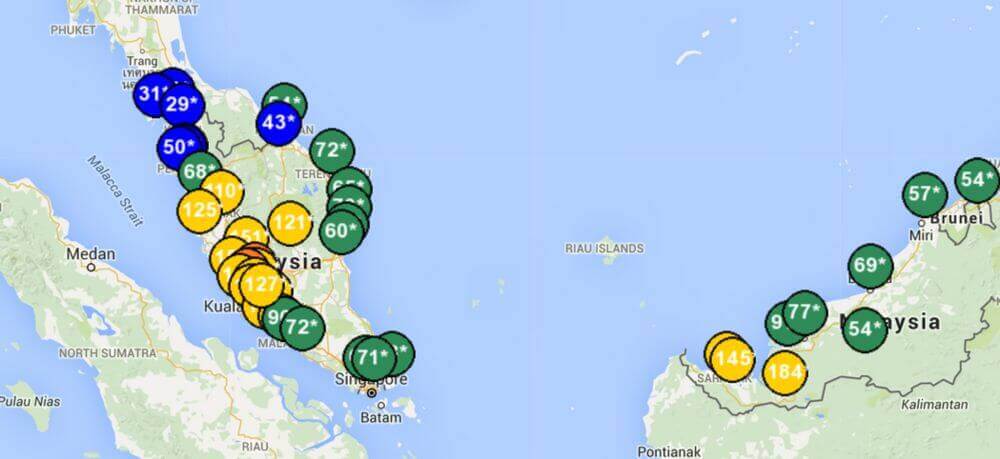 PETALING JAYA, Sept 27 — The Department of Environment (DOE) has cleared the air on Saturday's Air Pollutant Index (API) readings for the Klang Valley, reiterating that readings are based on a 24-hour average.
In a statement on Sunday, the department said that certain areas in the Klang Valley did not post unhealthy air quality readings on Saturday as the average value of Particulate Matter – the fine dust that causes haze – for the past 24 hours was below 150 microgram per cubic metre and fell between the moderate range.
"However, the API readings picked up in the subsequent hours and reached the unhealthy level starting 5pm on the same day," it said.
Many were left wondering why the API readings on Saturday were at moderate levels despite certain parts of the Klang Valley being engulfed in thick smog.
API readings are determined based on an international acceptable protocol which calculates the 24 hour averaging times for five criteria pollutants namely Particulate Matter of less than 10 micron (PM10), Sulphur Dioxide, Nitrogen Dioxide, Ground Level Ozone and Carbon Monoxide.
"The 24 hour averaging time for PM10 (fine dust that causes haze) is used as it reflects exposure period of public health concern.
"Therefore, the hazy condition does not immediately correspond with the API readings as it may take some time for the pollutants to build up and cause the API to reach unhealthy levels," the department said.
Most of these pollutants come from various sources such as industries, motor vehicles, open burning and power generation.
The concentrations of the five pollutants are measured in 52 automatic air quality stations throughout Malaysia, mainly located in industrial and urban areas.
— The Star