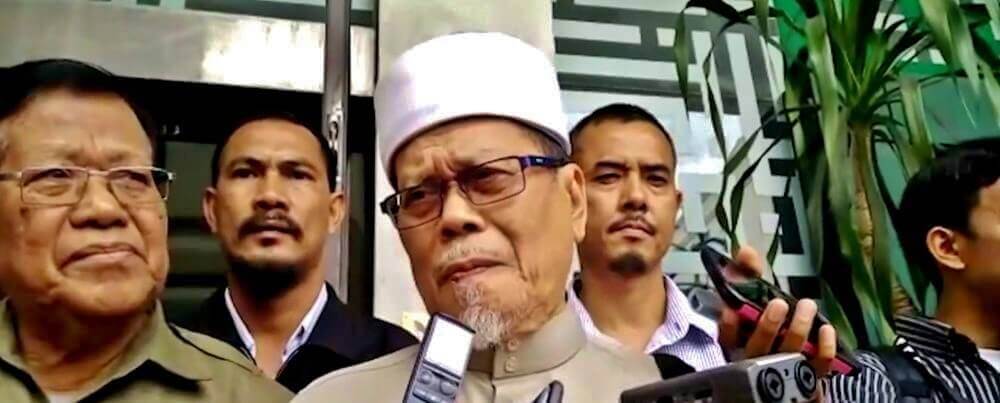 KUALA LUMPUR, 14 May — Veteran PAS leader Ahmad Awang will challenge long-term president Datuk Seri Abdul Hadi Awang in the highly-anticipated party polls in June.
The 79-year-old former Perak PAS commissioner said he decided to contest as he wanted a change in party leadership, which has been helmed by Hadi for the past 12 years.
"This is a party that practises democracy and we want to strengthen the party," said Ahmad, who was met by reporters after he submitted his candidacy at PAS' headquarters here, Thursday.
Ahmad, who was accompanied by former Royal Malaysian Air-Force (RMAF) Zaidi Ahmad and his supporters, said his decision to contest was not aimed to create a rift among party members.
He said contesting the president's post was never an issue when former president Dr Burhanuddin Al Helmy was challenged by Prof Zulkifli Muhammad during PAS' fifth Muktamar in the 1960s.
"There was never any rift caused by the contest. It was all done in the spirit of brotherhood," he said.
Ahmad, a former vice-president and a former Syura ulama council member, also dismissed claims that he was a DAP proxy due to his role as Perak commissioner soon after Pakatan Rakyat took over the state for the first time in 2008.
"People might have that perception because it initiated a series of discussions with DAP in solving the mentri besar position because PAS had the least seats then.
"Although there was a problem between us initially, we had one common goal which was to fight Barisan Nasional. This does not mean I represent DAP," he said.
Ahmad has been seen as a more Pakatan-friendly leader and was said to have support from his counterparts in PKR and DAP.
This was contrary to Hadi, who has come under fire from PAS' partners for his fervent push over hudud implementation in Kelantan.
Hadi was also at loggerheads with PKR and DAP leaders during the Selangor mentri besar crisis, which caused a wider rift between the Islamist party and its partners.
Ahmad, however, refused to comment if his decision to contest was due to perceived weaknesses of Hadi as a Pakatan Rakyat leader.
"PAS is now at a national political arena and that is up for delegates to decide.
"Most importantly, my decision to contest is because I love the party and the spirit of brotherhood," he said, adding that winning or losing the post was the least of his concerns.
Besides Ahmad, vice-president Datuk Husam Musa was also nominated to contest the no 1 post, but has yet to announce his decision on the matter.
The nominees for all central positions contested have until May 19 to inform the party of their decision.
–The Star