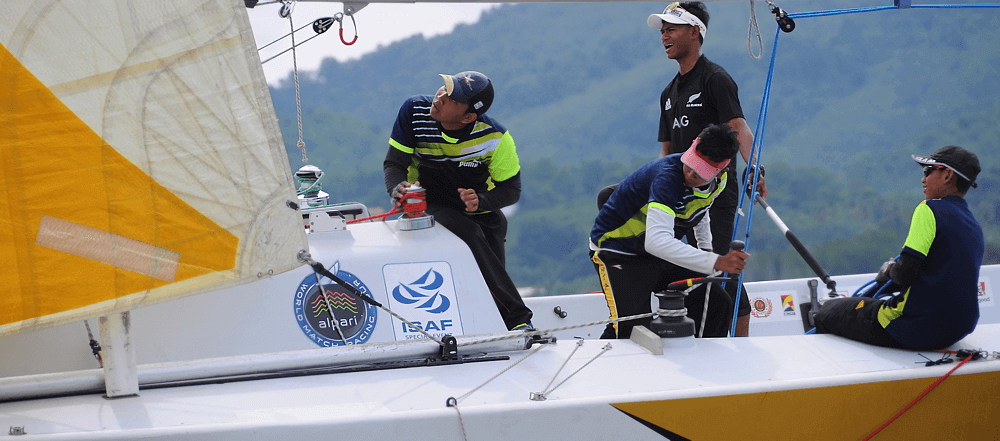 LANGKAWI, May 22 (Malaysiaaktif) — A group of Malaysian national sailors made their match racing debut at the third edition Liga Layar Malaysia (LLM) today with the more experienced Mohd Karimi Bakar acting as their skipper for Kedah Match Racing Team.
Races are held at the National Sailing Training Centre where they are based but Karimi and his crew were unable to use their local knowledge to their advantage as they had to work hard at manning the Foundation 36 boat used in the regatta and finished the first round of qualifiers without a win.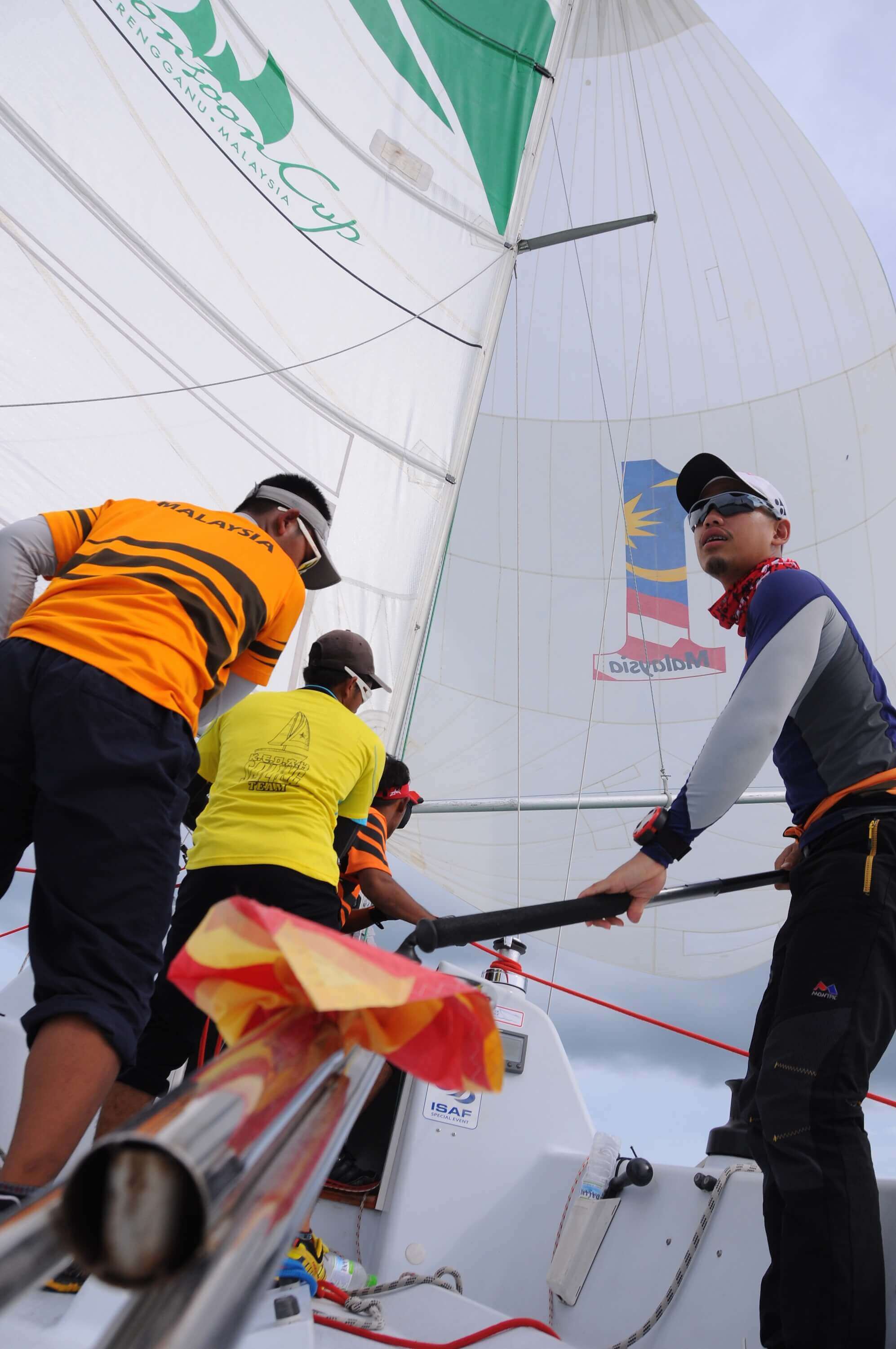 "It was the first time for my crew to handle the boat and our main focus was to get the feel of the boat and the race.  We will try to improve and get our first win tomorrow," Kelantan-born Karimi said.
Hazwan Hazim Dermawan, champion of the two previous legs, was strong at the top of the table with   Hazone Racing Team. Although he almost gave away his race against Karimi due to a gybe mistake, Hazwan and his team were able to recover as they won all their four races in the first round-robin stage today.
"We were lucky that it was not a race against a more experienced team or we would not have been able to win it," Hazwan said.
Right at Hazwan's heels is Harisfabillah Muhamat on Navy Only One, with one loss out of four, followed by oldtimer Ishak Jab with RMN Match Racing Team who seem to start each LLM campaign evenly, winning two and losing two races.
Ishak could have made it three during his race against fellow navy man Harisfabillah but carrying a penalty from the start of that race had cost him the lead.
Incheon Asian Games gold medallist Mohamad Faizal Norizan, captaining MSA Match Racing Team, is in fourth place with a win while Karimi sits at the bottom of the table.
"We struggled a bit with a new main trimmer but I hope we will perform better in the second qualifiers to go through to the knockout rounds," Faizal said.
The qualifiers will resume tomorrow with a second round-robin stage.
Round-robin standings after five flights
Hazwan Hazim Dermawan (Perak Sailing Team) – 4-0
Harisfabillah Muhamat (Navy Only One) –  3-1
Ishak Jab (RMN Match Racing Team) – 2-2
Mohamad Faizal Norizan (MSA Match Racing Team)  – 1-3
Mohd Karimi Bakar (Kedah Match Racing Team) – 0-0